Join the New Global Community: Planetshifter.com Magazine Partners with Cooltribe.com 2.0
Submitted by Willi Paul on Tue, 06/01/2010 - 18:57
Axis:Image: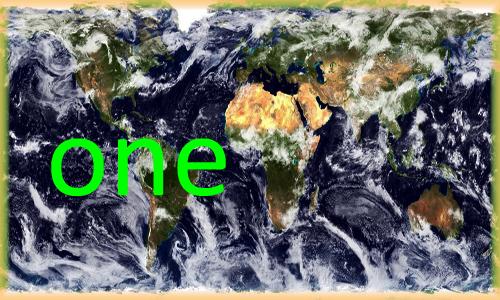 Join the New Global Community: Planetshifter.com Magazine Partners with Cooltribe.com 2.0
BURLINGAME, CA | 06/01/2010
Planetshifter.com Magazine and Networks is thrilled to announce that effective June 1st, 2010 they'll be entering into a partnership with Cooltribe.com. Cooltribe.com has a stronghold in the UK and European markets and has hired Willi Paul, CEO of PlanetShifter.com as their Sustainability and Business Development Director for the US and China markets. The timing of this agreement coincides with the launch of Cooltribe's version 2.0 of their website.
"Having worked closely with Willi Paul over the last 12 months, it became natural that the relationship between Cooltribe and PlanetShifter should be made stronger and more official. Willi Paul represents everything green and grass roots in the US and we feel that the synergies between both networks would make the brands global and as a result provide tremendous benefits to our users. We have no doubt that Willi Paul and his team can successfully establish the Cooltribe brand in the US and China." Hessia Fernandes, CEO Cooltribe.com.
PlanetShifter.com Magazine & Networks will be taking a leading role in marketing the new Cooltribe.com community platform for the USA and China markets. As partners, Cooltribe.com and PlanetShifter.com can now offer global business groups and citizens a full suite of social media and online community tools. The combined visions is for clients is to be able to build strategic relationships through a combination of sponsorships, directory and event placements, interviews, and articles through targeted traffic in the greentech and sustainability market sectors. In order to support the relationship with CoolTribe.com, Willi Paul has built a new sales and marketing team headed up by Brian Bose of San Jose. This new sales team will be focused solely on the Cooltribe.com workload.
"We are excited to market the new suite of community tools bundled in the new Cooltribe.com Community 2.0 platform for the USA and China markets. With this new partner, PlanetShifter.com Magazine & Networks will integrate news, online work teams or tribes, interviews and targeted traffic for global relationships in the greentech and sustainability market sectors." Willi Paul, CEO Planetshifter.com Magazine and Networks.
Devotees of both PlanetShifter and Cooltribe can expect nothing but positive results from this partnership. Initial testing done on Planetshifter.com resulted in page view records for both companies.
* * * * * * *
About Planetshifter.com Magazine & Networks
Planetshifter.com is an online magazine and multi-site client relations network that focuses on teaching sustainability practices through the use of art, mythology, music and writing. Planetshifter.com is where socially responsible businesses and consumers engage in thought provoking dialogue, take advantage of networking opportunities and meet to learn how to become better stewards for our planet.
PlanetShifter is a free, searchable innovation and sustainability database—open to anyone who is seeking a better world. Born as a sustainable business collective, PlanetShifter.com has been collecting and sharing innovator interviews and start-up stories from the green movement since it was launched on Earth Day 2009. At the highest level, it is PlanetShifter.com's database of business models and visions for a green evolution that continue to attract business and artistic people from all across the globe.
About Cooltribe.com
Cooltribe was launched in April 2009 as a visionary green social network. Cooltribe.com began in the UK but quickly expanded in order to accommodate a global audience. Cooltribe´s mission is to engage eco conscious individuals from around the world into discussions and solutions about climate change and to connect companies who have green products and services with our growing green audience, who is hungry to find out about fair and eco companies.
Contacts:
Sally Dehm, Sr. Account Rep.
PENMAN PR
sally@penmanpr.com
512.799.4468
Willi Paul - Director
CoolTribe.com Sustainable Business Development USA & China
willipaul@cooltribe.com
415.407.4688
Brian Bose - Sales / Marketing Consultant
CoolTribe.com USA & China
brianbose@cooltribe.com
512.810.2131