Willi Paul Interview with American Planning Association - International Division by Beth Offenbacker
Submitted by Willi Paul on Mon, 07/26/2010 - 11:00
Axis:Image: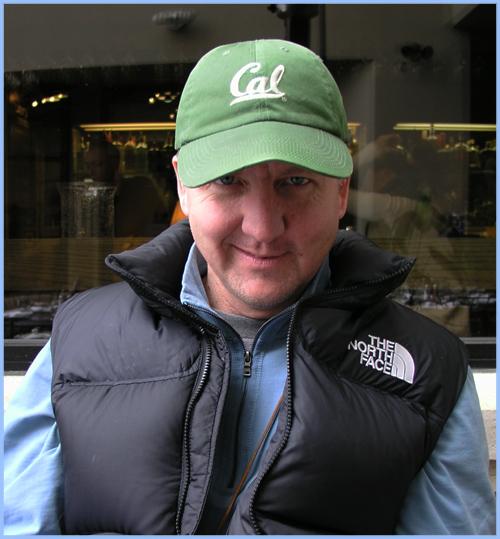 Willi Paul Interview with American Planning Association - International Division - by Beth Offenbacker
Willi Paul, community relations consultant for Daily Acts, has been a Green Business Certified Sustainability Consultant and strategic client relations designer for environmental and greentech start-ups and sustainability non-profits for over 25 years. Willi also is the Director of Sustainable Business Development – USA & China for CoolTribe.com and CEO at PlanetShifter.com Magazine & Networks, which has generated 230+ thought leader interviews and 1630+ posts to-date since launching site on EarthDay 2009. He has developed marketing and online community building strategies for over fifty Internet start-ups and leads several LinkedIn Groups.
You're doing some great work at Planetshifter.com, showcasing sustainability leaders from around the globe. How did Planetshifter get started?
The original site, launched on Earth Day 2009, was a collaboration of creative folks: writers, artists, musicians and innovators. We published GreenCatcherUnion eMagazine and amassed over 2,400 My Space members. The lesson that I learned early on from this journey was that it is really hard to keep a diverse community inspired and in dialogue. A few months ago I went "solo" and focused on the global thought leader interviews and my own work in creativity, innovation, mythology and sustainability. One product from this second phase to check-out is the 2010 Survival Guide.
What's the most valuable insight you've gained through your work at Planetshifter?
I am constantly amazed at the connections between our locationization priorities and global community problems; the positive levels of trust in people I will never meet in person; and the fascinating elements supporting the new myths that I helping to engineer. Foremost is that any sacrifice on my part is well worth the effort.
You're also a green sustainability consultant. What does that kind of work entail?
This is changing in scope mostly. My view is now on China and Asia. I hope to make sustainability a real force in places that need it the most.
Has the nature of what sustainability means changed over time?
Some people now claim that the word is meaningless, a clique! The green wash band wagon is in full tour these days! The "bank-dead economy" has definitely dampened the excitement (and capacity) for companies to incorporate the quadruple bottom line, too.
What are the greatest challenges you see in working with organizations in terms of sustainability? What kind of changes are the hardest for them to make? What are the easiest?
It is critical to take the long-term view in converting your operating and management systems. So many firms adopt a greening statement , a new logo and plant the flag! My advice is to get certified as a business from the start as this will be a credible foundation for the changes and PR coming. The challenge is to convince investors and the board that initial expenses toward a sustainable business plan will equate to savings in energy and operations later on.
Can you tell us about Daily Acts and working on a local level on sustainability issues? Are there differences or similarities in working locally with the kind of work you do in other countries or with large organizations?
My community relations interviews for the DailyAct.org blog are intended to educate the public on how the values and permaculture courses at Daily Acts have made a real difference in leaders in the Sonoma County and Northern California regions. Localization is a neighborhood to town-centric philosophy so it can be applied anywhere there is an active community with "good dirt and shovels."
You recently became director of sustainable business development for CoolTribe.com, which is an online green community. Can you tell us about CoolTribe and some of their recent initiatives?
CoolTribe.com is largely a green news + community discussion scene. They plant trees for new members. I came onboard to take the UK-based web site across the ocean to the USA and China markets.
One of the big controversies today in planning is whether we should adapt or mitigate the effects of climate change. What are your thoughts on this? Is it possible or advisable to do one or the other, or both? How do you advise clients on this question?
To be honest, there are many people working on this issue so I am targeting other challenges. It is interesting to see the plethora of consultants entering this sector out here. Sometimes I wonder if we are past the tipping point on this one, flailing from "post peak oil."
Being a green sustainability consultant sounds like a very rewarding profession. Is there any guidance you would offer to emerging planners who are considering pursuing this kind of work?
One: Intern with a consultant. See what they do before stepping into the fray.
Two: Understand your own values and principles before assisting another with theirs.
Three: Certify a business or an organization as an introduction to the entire picture.
Four: Don't get trapped in a green box. Keep pushing for the edges of culture, technology and wellness.
Five: There is more to the future than sustainability.