Growing the new mythology: permaculture values in lyrics, stories and poems. Online writer's roundtable to support creative work in progress. Co-Presented by Catherine Walker, PlanetShifter.com Magazine & planetshifter.com
Submitted by Willi Paul on Fri, 01/28/2011 - 16:14
Axis:Image: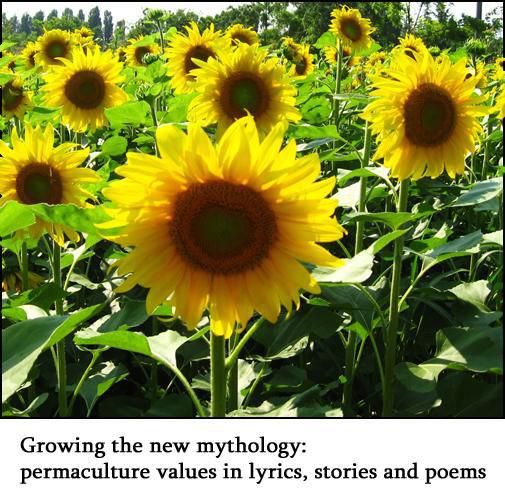 Growing the new mythology: permaculture values in lyrics, stories and poems. Online writer's roundtable to support creative work in progress. Co-Presented by Catherine Walker, PlanetShifter.com Magazine & planetshifter.com
Date: Feb. 17, 2011
Time: Noon – 1:30 PM, PST
Maximum number of attendees: 15
Cost: No Charge
Subject Focus: mythology & permaculture
Writer's Roundtable Format:
Intros

Each writer reads his/her work

Group discussion on each submission as positive critique

Wrap-up
Sign-up and via pscompub@gmail.com and secure a place by sending the following items by February 14th:
short bio

web site or Twitter URL

draft of your song lyric, short story or poem
to: pscompub at gmail.com
Co-Leaders:
Catherine Walker
Certified Permaculture Designer, Petaluma, CA
Willi Paul, Founder
PlanetShifter.com Magazine & planetshifter.com
pscompub at gmail.com
Finished writing may be published on one or both sites
Reference: Six New Myths by Willi Paul
* * * * * * *
Please download presenter bios - located on the bottom of this post.