Tribes: 15 Illustrated New Myths for the Permaculture Age by Willi Paul. An planetshifter.com freeBook
Submitted by Willi Paul on Sun, 12/18/2011 - 18:16
Axis:Image: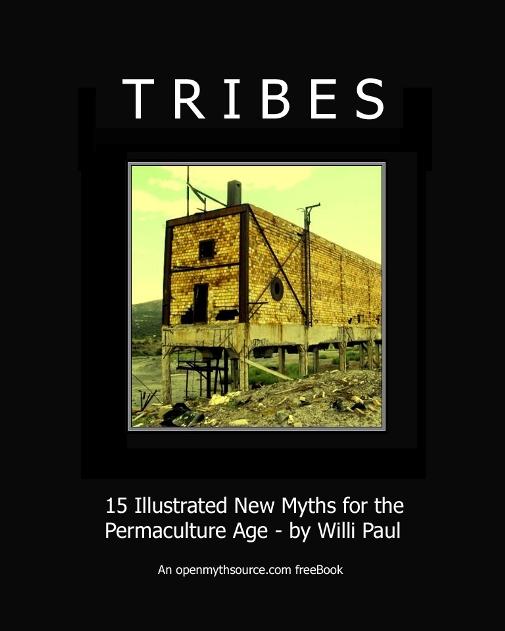 Tribes: 15 Illustrated New Myths for the Permaculture Age by Willi Paul. An planetshifter.com freeBook.

Download the new book of myths!
Snippet from the book's Intro:
"... But sometimes, society falls in a myth gap. Like now. Another way of saying this is that the cultural narrative is broken. Most of us are acutely aware of this current state of affairs, especially in the broader context of systemic change. We see that our institutions (education, finance, politics, economy) are not equipped to serve us any longer, and we're clawing around for a story (or stories) to describe the "new way of doing things" that can be agreed upon by society so we can move forward."
* * * * * * *
Join us at open myth source facebook