"The Cascadia Funnel and the Last 3 Eras on Earth". New Myth 25 by Willi Paul, planetshifter.com
Submitted by Willi Paul on Sun, 07/29/2012 - 11:47
Axis:Image: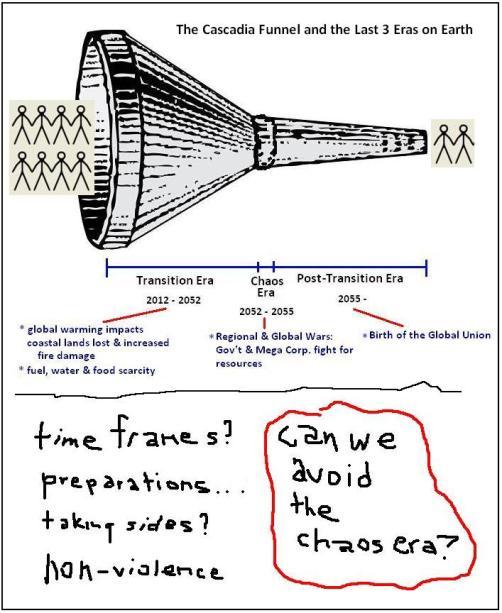 "The Cascadia Funnel and the Last 3 Eras on Earth". New Myth 25 by Willi Paul, planetshifter.com
- excerpt -
Not the usual stories, poems or a new myth this tonight. This message reads more like a prediction. A foreshadowing with huge implications.
"We are already in the Transition Era, Relli. You know the struggles we have with water and maintaining food supplies. Not to mention the dark forces….
"Yes."