"SpiritShield as Story Generator" – Workshop Hand-Out (pdf download) for the 2nd North American Permaculture & Building Resilient Communities Convergence, 9/17/16. By Willi Paul, Mythologist, Planetshifter.com
Submitted by Willi Paul on Sun, 09/11/2016 - 15:07
Axis:Image: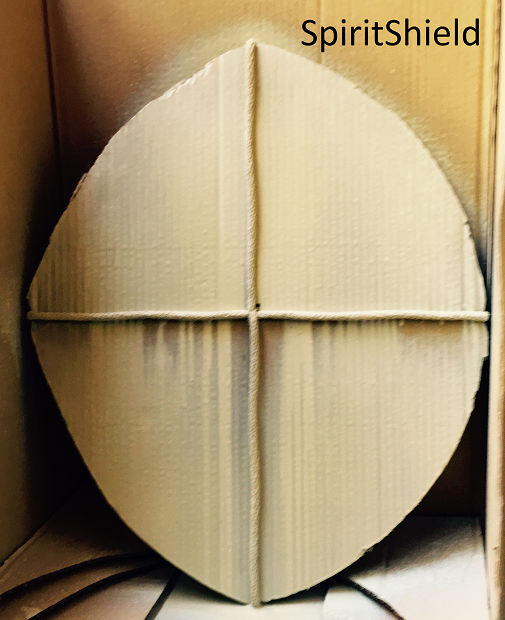 "SpiritShield as Story Generator" – Workshop Hand-Out (pdf download) for the 2nd North American Permaculture & Building Resilient Communities Convergence, 9/17/16. By Willi Paul, Mythologist, Planetshifter.com
Dedicated to the Standing Rock Sioux Tribe, ND and their sacred lands.
* * * * * * *
Workshop Hand-Out (pdf) - download here.
I. Possible Meanings of the SpiritShield -
Symbol
Prayer
Community
Cross
Target
Point to Land and to Teach
Catalyst
Initiation to Feel and a Journey to Seek
Reflection
Celebration
Protection
Consciousness Measure
Historical Marker and Passage to the Future
Accelerator
Honor Marker
Exoskeleton
Reservoir of Archetypes
Membrane
Lens
II. 10 Elements of Modern Mythology (revised 9/16, W. Paul) -
1. Sci-Fi & Para-normal experiences
2. Universal struggle
3. Journey, Initiation, Community as Hero
4. Permaculture and Transition Symbols
5. Eco-Alchemy
6. Nature is Sacred
7. Threat of apocalypse
8. Digital - Non-Digital Friction
9. New rituals and traditions
10. Rewilding
III. Building your SpiritShield Story -
+ Which of the 10 Elements of Modern Mythology can support your story?
+ Do any of these general story themes spark your interest for the SpiritShield Myth to come?
a. Spring - Sun - Summer - Fall - Winter
b. River - Land - Sun – Sky – Moon
c. Soil Renewal - Planting - FAMILY - Tending - Harvesting
+ If you built a real, full-size SpiritShield, how and where would you use it?
+ How can your SpiritShield illustrate permaculture and transition ethics and values?
+ What format would you like to use to create your SpiritShield story
(.png, .mov, .txt, etc.)?
* * * * * * *
Reference: "SpiritShield: Mythology in Transition at the Permaculture Convergence"- Plus Assignment & Questions. New Myth #84 by Willi Paul, Planetshifter.com