"All Soils Day" - An Alternative Thanksgiving Sharing Experience for the Community. New Myth #90 by Willi Paul, Mythologist, Planetshifter.com
Submitted by Willi Paul on Tue, 11/22/2016 - 08:46
Axis:Image: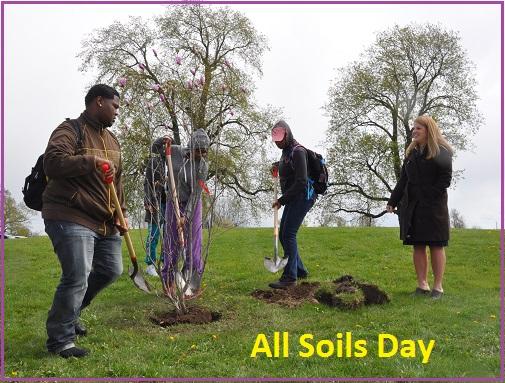 "All Soils Day" – An Alternative Thanksgiving Sharing Experience for the Community. New Myth #90 by Willi Paul, Mythologist, Planetshifter.com
" Love thy neighborhood" (W. Paul 2009)
* * * * * * *
All Soils Day (ASD) changes the traditional fall harvest celebration from a family eating focus to a neighborhood food sharing event. This holiday stresses replenishment and unity.
ASD builds resilience by combining and reinforcing existing neighborhood communication, betterment and security programs like Nextdoor.com, Neighborhood Watch, Neighborhood Revitalization Program, the Permaculture Guild and the sea level rise campaigns.
The first stage of All Soils Day is an outside, afternoon event facilitated by The Arbor Day Foundation:
In mid-October, at a City or County Park, citizens are asked to bring a cup of soil from their boulevards for a tree planting ceremony where they will plant 4 - 12 sapling fruit trees in a Peace Circle. A lesson on composting is included.
The second part of the celebration combines the values of the local shelter program with the food bank network. Neighborhood folks canvas their piece of the local world, meeting and greeting and asking for donations – a new twist on the old trick and treating.
Finally, before a neighborhood supper, people meditate on the synergies and lessons learned from the program and how ASD might be permanently expanded into their neighborhood ecosystem and their personal priorities.
Pray: Replenish the collective soil and spirit. Enrich the earth and our souls.
* * * * * * *
Also enjoy: "The Harvest Spirits Celebration: Story Making in the Food Forest" – An Alternative Halloween Event by Willi Paul, Mythologist, Planetshifter.com