Examples of Community Initiation, Community Tradition and Community as Hero in Northern California. By Willi Paul, Mythologist. Willi Paul Studio / Planetshifter.com
Submitted by Willi Paul on Tue, 02/21/2017 - 17:55
Axis:Image: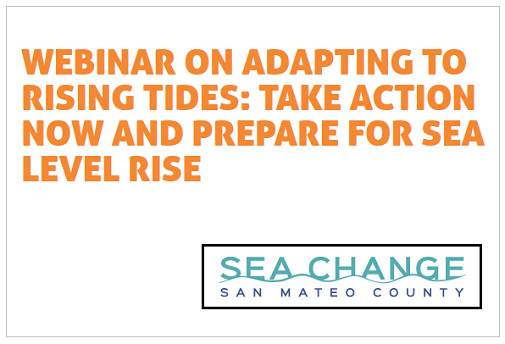 Examples of Community Initiation, Community Tradition and Community as Hero in Northern California. By Willi Paul, Mythologist. Willi Paul Studio / Planetshifter.com
… I'm learning small lessons in adapting (and readapting) to reality, a step at a time. I won't lie, I've had some challenging, even panicked moments, being confronted with the culture shock of the way millions are forced to live and cope in most of America, and not by choice. The future of our country looks bleak right now, but all we can do is stay focused on the immediate steps before us, and filter out as much of the discouraging noise as possible. It's a modest hope of rebuilding something out of ruins. Or, at the risk of sounding clichéd, "if you're not dead yet, you're not done yet."
Challenging Joseph Campbell's classic mythological vision, we now emphasize the community over the individual: favoring community initiations, the community journey and the community as hero (W. Paul, 2017). Today, there is more resources and power in the group and often too much short-term selfishness and corruption with individuals.
Remember: "Power to the People?"
* * * * * * *
A tradition is a belief or behavior passed down within a group or society with symbolic meaning or special significance with origins in the past. A number of factors can exacerbate the loss of tradition, including industrialization, globalization, and the assimilation or marginalization of specific cultural groups. We learn to create and share customs and traditions from our family and key institutions. But are these traditions still healthy for our communities?
Making new tradition is a combination of tiring of old ways, social alchemy and experimentation. The new traditions that follow are reactionary and survivalist in scope:
I. Community Initiation – Sea Level Rise Action in Coastal Areas -
Archetypes: Survivalism as lifestyle as constant environmental disasters bring daily extinction of species
New Tradition: Governmental / Citizen / Corporation Fear and Collaboration
Permaculture Ethic: Earth Care
Sea Change San Mateo County is an initiative by the County of San Mateo to provide resources to local governments and agencies within the County on the issue of sea level rise. Learn from climate change communications experts on effective ways to find common ground and work collectively towards finding solutions to the impacts of sea level rise. We will share provide tools and methods to assist you in engaging others in taking action and preparing for sea level rise.
* * * * * * *
II. Community Journey – Resilience and Inclusive Citizen Programming -
Archetypes: "Taking down the fences" – do you trust to work with your neighbors?
New Tradition: Volunteer Work as Permanent Vocation and Community Celebration
Permaculture Ethic: People Care
Daily Acts sponsors The Community Resilience Challenge, an annual community mobilization campaign that has inspired thousands of citizens, leaders and groups to take practical action to save water, grow food, conserve energy, reduce waste and build community. From 2010-2015, more than 5,000 people have registered 21,500 resilience building actions in Sonoma County!! People are raising chickens and bees, installing their own rain harvesting barrels, nourishing their food forests with drip irrigation, and building soil health in order to fight global warming (and grow more nutritious food). Businesses are starting lunchroom composting bins and citizens have organized their own sustainability events in support of their passions, like building a rocket stove or touring water conservation in action. A tremendous 2,149 Sonoma County students walked, biked, or skipped to school for two whole weeks to reduce the number of cars choking our roads while reducing emissions, breathing fresh air and getting exercise. We couldn't be more proud of you Sonoma County!
* * * * * * *
III. Community as Hero – Monthly Sharing Event in Eugene -
Archetypes: Scarcity - Sharing social tension as everyday reality
New Tradition: Shifting the "togetherness / sharing idea" from the family to community activities
Permaculture Ethic: Share the Surplus
"WOW Wellness Collective": A community monthly donation-only nurturing mental health and wellness experience inspiring self-determination, connection, social justice, and integrity. The gathering provides experiential, holistic activities to support emotional well-being, wellness education, resource sharing, and fun. Features:
+ Healthy snack potluck and food sharing
+ Gift Circle with participants offering and receiving items and services to meet each other's needs
+ Really, Really Free Market. Bring gently used items to give away. Find treasures from our community's abundance to bring home.
+ Singing positive songs together led by songwriter, song weaver Osprey Huffsmith.
+ Art creation/co-creation (including display of last month's art project)
+ Relaxation exercises led by Keith Wohlberg, MATP, PTA, Certified Life Coach
+ Overview of relationship best practices Mike Meyer LCSW, CADC I, QMHP
+ Bob and Charlie, of Sacred Life Harmonics, offer a workshop to help participants "entrain" their voices and listen to "toning"
+ Community resource information for low/no cost wellness activities in the broader Eugene community
+ Free Yoga Nidra recordings available
+ Movement and dance on the beautiful WOW Hall floor
* * * * * * *
In mid-October, at a City or County Park, citizens are asked to bring a cup of soil from their boulevards for a tree planting ceremony where they will plant 4 - 12 sapling fruit trees in a Peace Circle. A lesson on composting is included. The second part of the celebration combines the values of the local shelter program with the food bank network. Neighborhood folks canvas their piece of the local world, meeting and greeting and asking for donations – a new twist on the old trick and treating. Finally, before a neighborhood supper, people meditate on the synergies and lessons learned from the program and how ASD might be permanently expanded into their neighborhood ecosystem and their personal priorities.
- Excerpt from: "All Soils Day" - An Alternative Thanksgiving Sharing Experience for the Community. New Myth #90 by Willi Paul